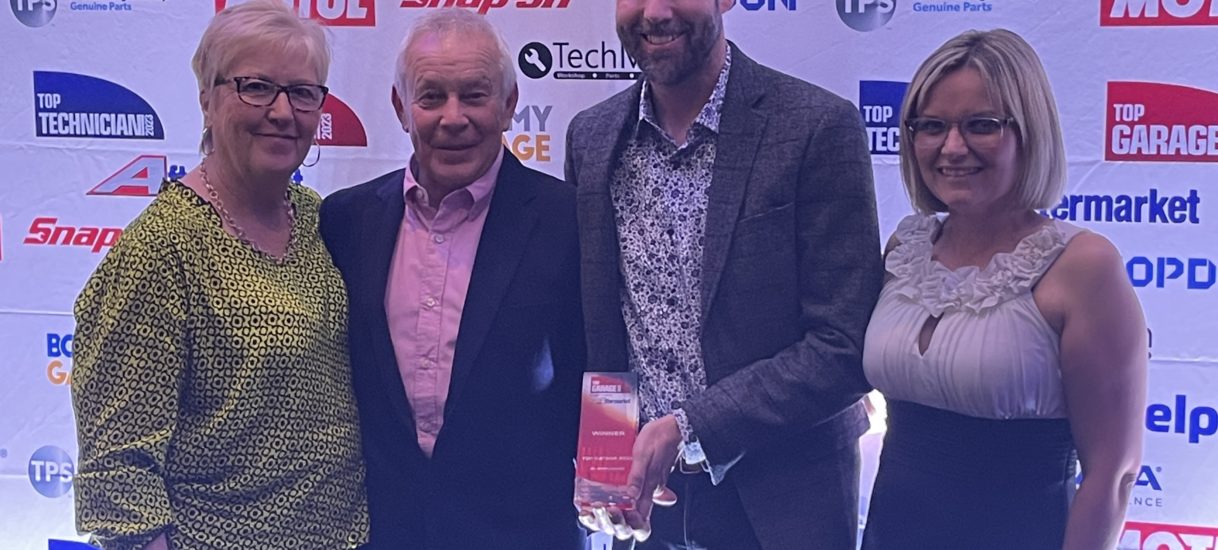 WINNERS! Top Garage 2023
Monday 16th October 2023
We're delighted to announce that we have WON Top Garage 2023!
We were finalists last year and after a challenging application, assessment, interview and judging process we have gone one step further and picked up the award.
Our category, which was 10+ employees, saw 10 finalists, the UKs best independent garages, battle it out on Saturday 14th October to compete for the title of winner of "Top Garage 2023". The final part of the process of the Aftermarket Magazine National Competition included a timed assessment based on Health and Safety, a timed presentation (maximum 3 minutes) of the business and how it benefits the customers and then 45 minute interview by 2 industry judges.
Tim represented the Oldfields team on the day and was later joined for the awards by Paul & Cheryl (Mum & Dad) along with his wife Fliss and picked up the award in front of a room full of 300 of the best garages, industry experts and end event sponsors.
Tim said "Top Garage is a tough competition, it's arguably the most prestigious awards on the calendar because it is independent of any national garage networks. After reaching the final last year, I was absolutely buzzing to be able to pick up this award on behalf of the team. It was amazing. Without their hard work, none of this would be possible. What made it extra special was for mum and dad to be there when we won. They started the Oldfields journey back in 1991 and laid the foundations for us to be able to do what we do now." He added "I've been inundated with positive comments and good wishes from inspirational people far and wide in the UK automotive industry, our customers, friends and family as well."