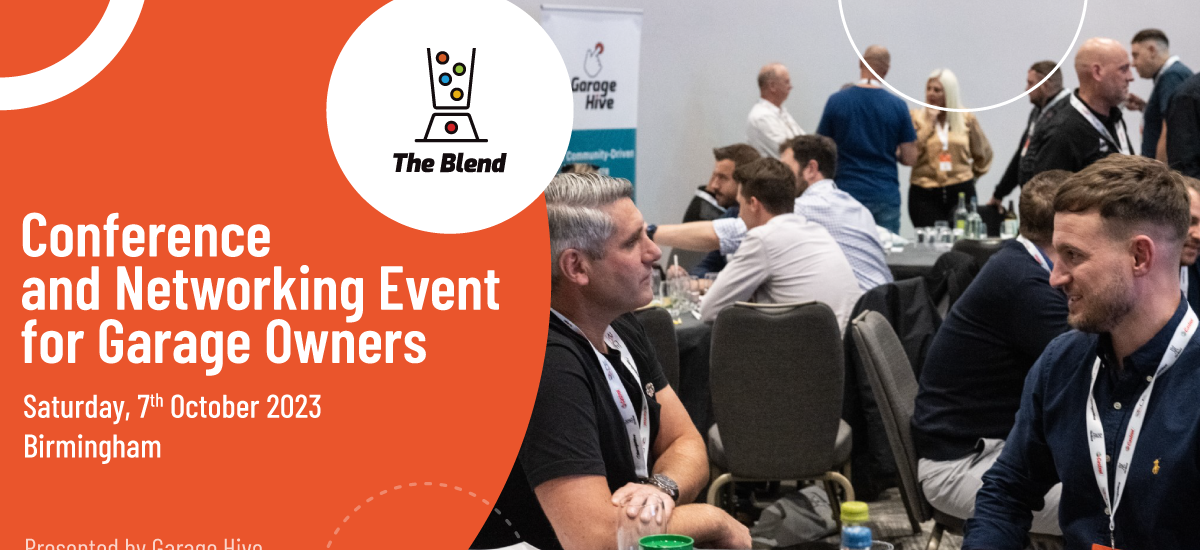 Tim will be Speaking at The Garage Hive Blend Conference 2023
Tuesday 22nd August 2023
Tim will be talking about the topic of planning and working with the end game in mind, what decisions you can make earlier in the business to help work towards your exit goal – whenever or whatever that may be!
"We've been using the Garage Hive System to run our business Since August 2020. I'm delighted to have been asked to present at The Blend, because the Garage Hive Community represent some of the best independent garages throughout the UK & Ireland." said Tim. "If you own or run a garage and are keen to find out more about how other garages operate and continuously try to improve, you should really be there!"
About the Blend 2023:
Garage Hive has organised The Blend 2023 on the 7th of October to gather garage owners and key decision-makers of garage businesses in Birmingham to learn about the garage management software and to expand their views on how to manage their business in the best way possible, as well as to network and build connections between each other to exchange experiences and create a supportive community within the automotive industry.
The conference (9.30 am – 5.45 pm) is filled with many sessions delivered by expert speakers like business development and technical training coach John Batten, HR Specialist Jennifer Webb, Andy Crook industry practitioner, Andy Hamilton from Euro Car Parts, Simon Gurney from Castrol and Mark Strain from GSF Car Parts, fellow garage owners Tim Benson, Matt Cleevely, Tom Cocokings, Alex Lindley with Garage Industry Trends and garage management software experts.
There will be an expo area with known brands like The Race Group and Castrol, 1 Tec Auto Hub, GSF Car parts, Pagid, Micheldever, Vostel, Pichler Tools, Autotech Training, Autogem, Diagnostic Connections and AutoIQ.
You can book your tickets here: The Blend | Garage Hive's Conference